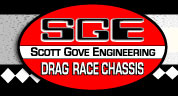 NHRA and IHRA Certified Chassis, Cars, and Components
Pay by credit card!


Garage Sale :: Racing Parts and Components
These items will move fast! Call 207-726-4227 to make your purchase.
We always have new and used items for sale at substantial discounts.
Call us if you don't see what you need.
8-inch Hayes Dual Disc Clutch
Fresh. 168-tooth Chevy Flywheel.
Price: $2000.00
358 cu.in. Small Block Dodge Motor
This is the motor that Scott ran the 8.14 with in the Daytona at 2750 lbs. (Available fresh or apart.)
W-8 Wedge Head
Titanium Valves
Jesel Keyway Lifters, Rockers, and Belt Drive
16.1 to 1 Compression - BME / Patterson Pistons
GRP Rods
Winberg Crank
Stef's Pan
Peterson Oil / Vacuum Pump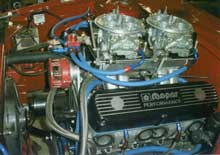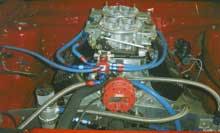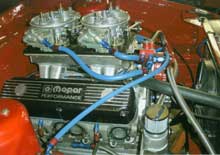 Call for details and prices. Click on photos to view larger images.
Some of the hardest hooking cars in New England use our components and technology!